In light of a few recent and exciting engagements I decided to republish my advice for having a wedding in Wellington on this blog. Hope it helps!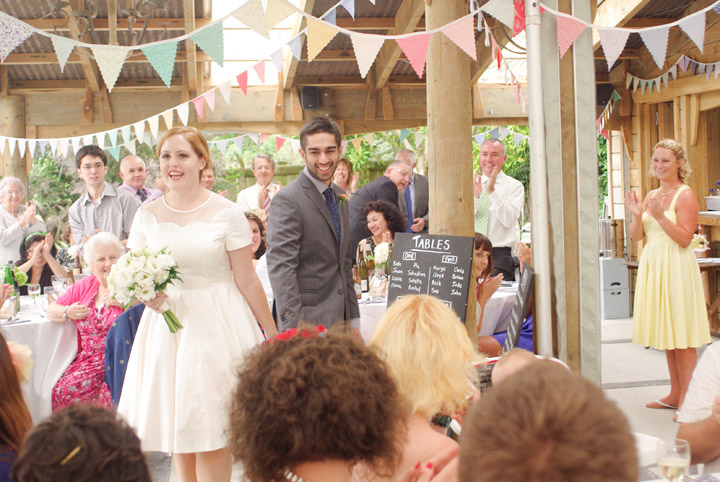 When it comes to the internet, there's no shortage of well advertised wedding resources or wedding directories. The difficulty lies in finding resources that are useful and practical, but there is some great information available when you look into the less conventional US wedding websites and blogs. High end to low end, traditional to jet ski – there's a pretty wide range. The greatest source of inspiration we came upon was Once Wed, and there's plenty of other great sources too. In particular, personal blogs can often present something unique and interesting. Despite the great many sources waiting to be found, when it came to looking for information about throwing a wedding in New Zealand, and specifically Wellington, we were a little in the dark. This was even more mysterious for us because the third wedding we would ever attend was our own.
I had high hopes for a TV3 blog published by New Zealand's bargain bride but the blog seemed to have come along a little too late in the process, and therefore didn't really cover much shopping around. As a source of information it was also limited by the number of friends that kindly provided services to the couple, including the catering – which was our biggest expense and toughest find. It was still a good example of a wedding on a budget if you can pull the favours.
And favours you should pull, it can really take some of the pressure out of the wedding process. I dare say they are essential in one form or another. Bartering paid off really well for us too, if you've got friends or family with a talent that you can trade your services for then it's likely to be worth taking, wrangling and bargaining. Your wedding could be more special for having friends make your cake or take the photos. There's one big caveat though, make sure you know what you're in for. The last thing you want is to get caught in an awkward situation when your expectations aren't met with a friend. At least if you end up going the professional route, an experienced wedding vendor should be well prepared to handle a few wedding tantrums.
If you enjoy hearing the phrase "you should/need/must…" then you're in luck. If not, then this may soon become the most frustrating thing you've heard in your life. We weren't the only ones to find this borderline offensive, the few other people we know who've planned weddings have expressed distaste for this trait. Some people will push ideas because they want to sell them. Other people may be stuck in traditions and others simply expect you to like the things that they like. Understanding what the Wedding Industrial Complex is will help avoid the worst of this frustration and hopefully get through it all with a laugh. If you feel that people are conspiring to against your will to be original, keep a tight budget, feel confident and have a good time, they themselves might be unaware of what they're doing or being influenced by. But beware, you're likely to encounter at least one person whose train of thought is subject to utterly dogmatic wedding rules. There's only a handful of real actual wedding rules you need in order to be legally married, the rest is up to you. There's also the frustrating fact that once you drop the W word the price takes a turn. I'd seen vendors price lists before getting a quote, then after a small discussion, a very similar menu would be presented with a price that seems to have doubled.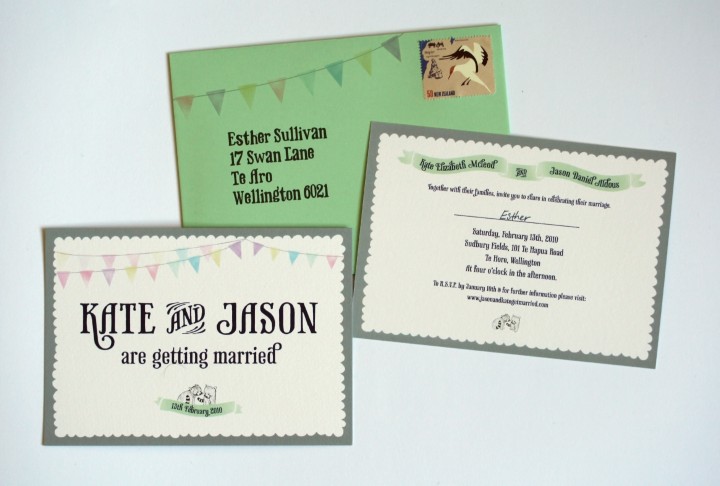 Invitations
We designed our own invitations, so I'm afraid I've got nothing when it comes to looking for a designer. Though we did contemplate asking our (highly talented!) friends to do it, we found that we could put our ideas onto paper the way we imagined (and work all hours perfecting even the tiny little details). When it came time to print we looked into a number of options including offset, digital and even making a rubber stamp (Wellington Rubber Stamp Co. made the rubber stamp based on our design). We ended up finding a place that offered digital printing with a quick turn around and a competitive price. An added bonus was that they were only two blocks from our house, so I could swing by on our way to work. We also looked at a place in Petone that offered only a limited selection of print stocks. I wish I could say great things about our chosen printers, DPOD, because the wedding invitation prints went really well. High quality, great price and a speedy turn around. Unfortunately when it came to doing our thank you cards a month later what happened was a failure to provide a proof, low quality prints and delays in getting reprints (which were good, but not quite to the same standard as the invitations). Kate took time out from work to pick up the reprints on a Friday, only to find they had lost our money and we would need to wait until Monday to sort this all out, adding an extra three days onto our wait. When I managed to come down and talk to someone they were a little apologetic and helped avoid any further delays but for us DPOD turned out to be 50/50 at best. (Our invitations)
I'm also going to write about envelopes. A small detail, I know. But I'm still so damn happy with how it went . It seemed pretty much impossible to find plain coloured envelopes at a reasonable price. There's plenty of "fancy" envelopes at art/stationery stores in town, but even the most basic get a little too expensive when you want to send out dozens of them. We found a place called Encore Envelopes in Tawa, it was worth the drive out to have a look, pick some envelopes and take them away at a great price. I didn't find anywhere else in Wellington selling coloured envelopes at anything below a few dollars each. From memory, I think they do all the standard Kaskad colours.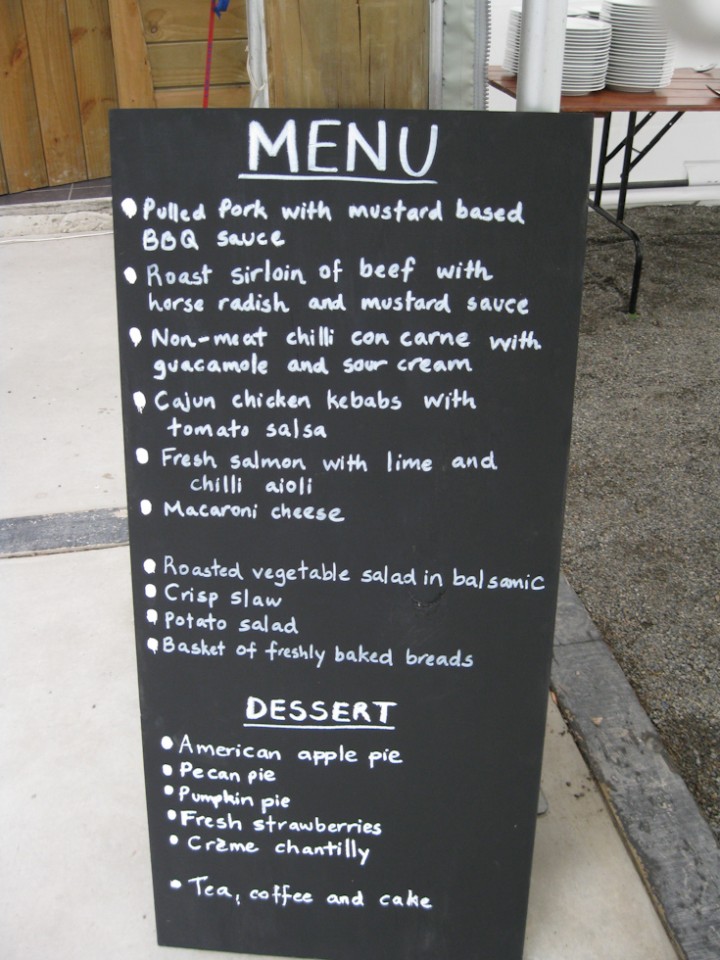 Food
Catering felt like an immense struggle. I would usually need to take some time off from work to meet a caterer, and for the most part there is no easy way of sampling their work. We never went to any of the wedding shows, but I expect this is one area where that would really be worth your time. We'd find a new lead, and then be met with disappointment, either due to the price or the menu.
We were looking for something less traditional for our wedding, a southern style BBQ theme which, for the most part, caterers in Wellington didn't understand. As Kate suggested "If I know more about food than you, then you're doing it wrong." After a few phone calls and emails we found some caterers who were in our price range and willing to prepare the type of menu we were after. But the experience didn't get better from there. We tried one caterer who had the willingness and the enthusiasm, and though I feel awful saying this, but the food simply wasn't good enough. We followed this up with a trip to awkwardsville where we met a friendly, though marginally confusing man whose big selling point for the menu was Texas Pork Riblets, the type you buy frozen at the supermarket. It might work well for some, but it wasn't what we wanted for our wedding.
I feel hugely lucky that we came into contact with Guten Appetite, caterers based in Featherston in the Wairarapa. We were looking at The Loft as a possible wedding venue (very nice, not quite what we wanted but almost definitely our plan B), and Guten Appetite were the ones showing us around. We got back in touch with them when we had decided on a venue, and after a short phone call Ulli sent us back a menu that I was absolutely enamored with. The fact that they nailed the menu straight off the bat and that the price was in our range was enough for me to feel more than happy about booking them right away. They were very friendly and helpful. Though we were mostly avoiding wedding advice, the tips they gave us made sure that the day ran really smoothly. If it wasn't enough that we really enjoyed the wedding food, the service was also ace and so many of our guests mentioned how impressed they were, frequently claiming it as the best wedding food they'd ever eaten.
Venue
Your venue can play the biggest part in dictating your date, your catering/beverage options and the overall feel of your wedding. Our venue was Sudbury Fields. One of the only ones I managed to find that allowed you to hire the room and fill it with whatever you want. Many wedding venues these days provide a simple "per head" package at a gold or silver rate. Sudbury is also one of only a handful that had the country barn setting we were after. It's absolutely beautiful out there (though we never saw it on a sunny day, for all the times we were out there). The owner, Janine, is really friendly and helped make sure we were as set as we possibly could be. One thing to note: with great freedom comes great responsibility, we needed to organize tables, seating, extra refrigeration and a marquee (to fit all our guests). We may have ended up paying a similar price to packaged venues, but we got everything we wanted. We made our budget work by choosing Sudbury and cutting down on some other expenses. Other venues that crossed my mind were Boomrock (a little smaller, and very booked out), Ohariu Farm (fixed catering options) and The Loft.
A Few Other Details
Beverages: If you've booked a venue where you supply the liquor then you're in luck. It'll be a good price no matter what you do. For us, a friend at a local wine bar helped with our wine selection, then we hit the supermarket to pick up the beer on special.
Band/Sound System: Sudbury fields includes an iPod ready sound system. It was good having one less thing to organize, and unless you're going for a band or DJ it's great to have this included in the venue.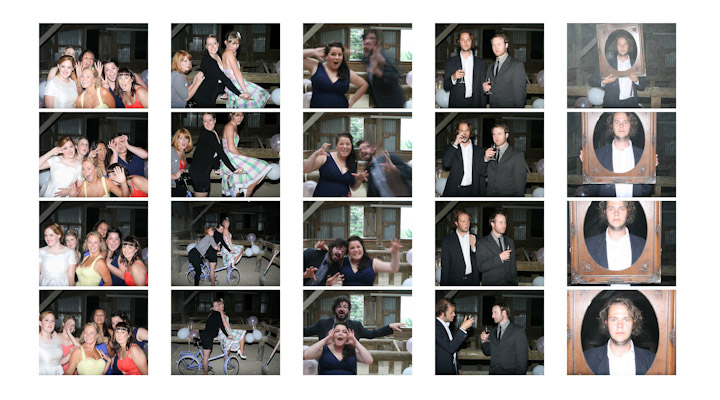 Photographer: We booked a relatively new wedding photographer, who ended up having to cancel on us! Woah! It was really difficult… No, it was near impossible, if not actually impossible to find another good wedding photographer in our price range (as under $3000 as possible). We ended up having our friend Daniel Boobyer photograph the wedding party. He's a talented art photographer and this was one of his first wedding shoots. For the reception we set up a photo booth, so much good came of this.
Celebrant: We were lucky enough to get playwrite/author Jo Randerson, who we were pretty well set on from the outset. She delivered a beautiful service, which was the culmination of a couple meetings and some really helpful suggestions. Make sure you've got someone the groom will be comfortable standing next to during the big wait 😉
Suit: My suit was done by Crane Brothers. They're really good. It feels a million times better than any suit I've owned before. They were totally great about my multiple trips in to fit the suit to my repeated losses of weight. They helped me find shoes (even the staff in the Auckland store helped with this) and made sure I knew how to dress myself on the day.
Dress: Kate's friend Emma made her dress. Dresses seem to be a big to mind-blowing expense. All the more power to you if you can wrangle a friend into dressmaking. Plus bonus points if you can manage a wedding dress without it being such a "wedding dress".
Have you got any questions? If we covered it during our wedding I'll have at least a little to say about it.
Don't sweat the details. At the end of the day you're getting married. The most important part is all the loved ones you have around you (if that ain't the case then haul ass to Vegas). Have a good time, the precise color of the table cloths will be forgotten all too quickly. When it comes to photos, do what feels right and comes naturally, don't spend too long away from the wedding, enjoy your photos for what they are, you can get your magazine spread done next week, on your own time. At your wedding you've got friends and family, some of whom may have travelled a long way, to see. Here's a view on wedding photography that differs from today's mainstream. Don't forget to enjoy the day and enjoy the process of planning a gathering of the people you love celebrating your relationship.