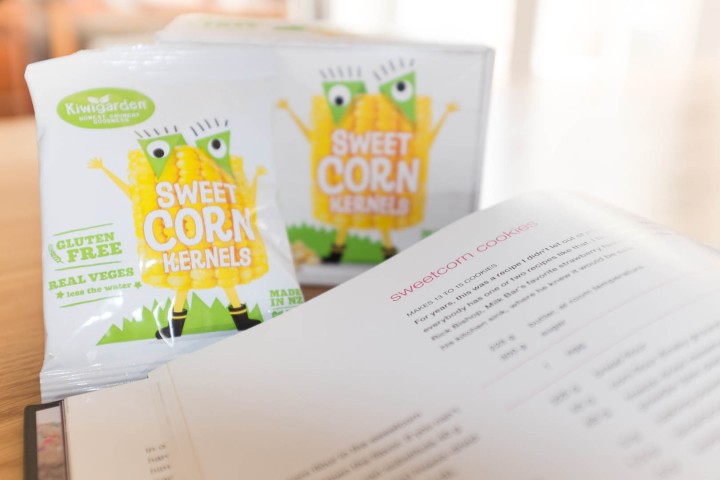 Those happy little corn cobs capture my feelings pretty darn well. I've been enjoying the Momofuku Milk Bar cookbook for years, but one of the first recipes in the book has eluded me until now. Christina Tosi's Sweetcorn Cookies require freeze dried corn powder and unfortunately, that's not really an off-the-shelf option in New Zealand (note: freeze dried specialists Fresh As have us covered for fruit powders, spices and commercial quantities of vegetable powders). While I did contemplate plucking the corn kernals out of freeze-dried mixed veges, that activity felt embarrassing and inefficient.
After giving up the hunt a few times, I finally spotted the Kiwigarden freeze dried corn snack in the supermarket. 7 packets into the food processor and I'm on my way to making sweetcorn cookies.
The recipe as as straightforward as any other cookie recipe, you're just using a significant quantity of corn in the recipe. These have gone down really well. Kate suggested making ice cream sandwiches – a tub of Wooden Spoon Freezery Smokey Pokey might be the best thing for it!