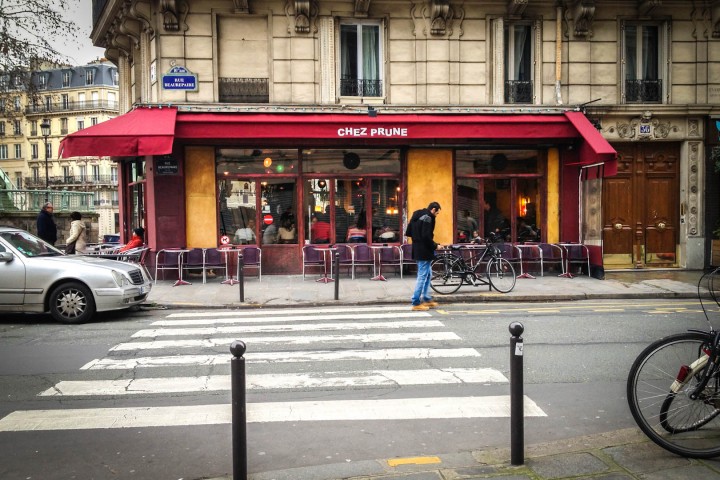 Paris was a mixed dining experience. The bakeries were incredible, the supermarkets were excellent, the restaurants were… French. But thanks to Willow, Chez Prune was on our list.
I don't remember the precise components of this meal, but I love how there are so many little things all on one plate (salmon is in there twice!). I wish more meals were designed this way. It certainly helped with my compulsion to try as many different foods as possible. The remnants on the empty plate were once a surprisingly light and airy cheesecake topped with crumbs and strawberry sauce. And cheers to their in-stride hand/foot double high-fiving waiters for making the place feel relaxed.
Though my general outlook of Parisian restaurants has tended to "so-so" I certainly didn't intend insult when I thanked the waiter for "the best meal I've had after a week in Paris." but she quickly replied with "sorry about French food". Trust in Chez Prune. Make it the first restaurant you visit.